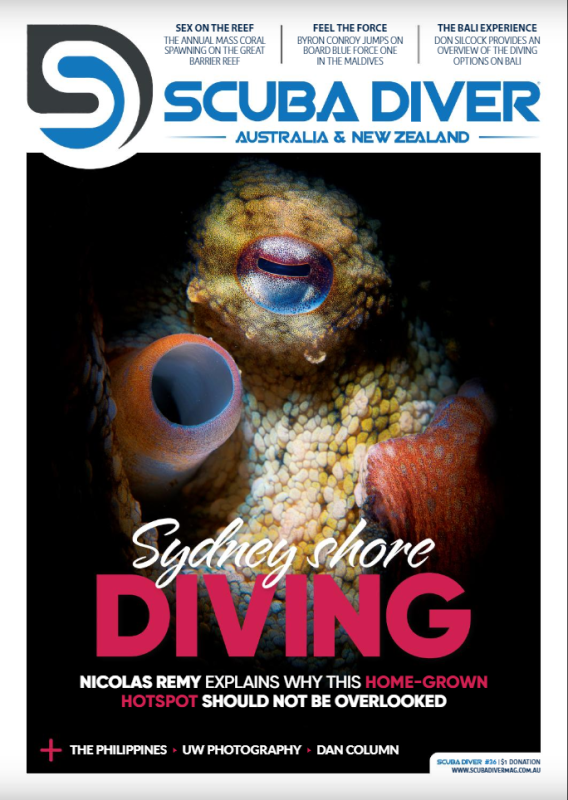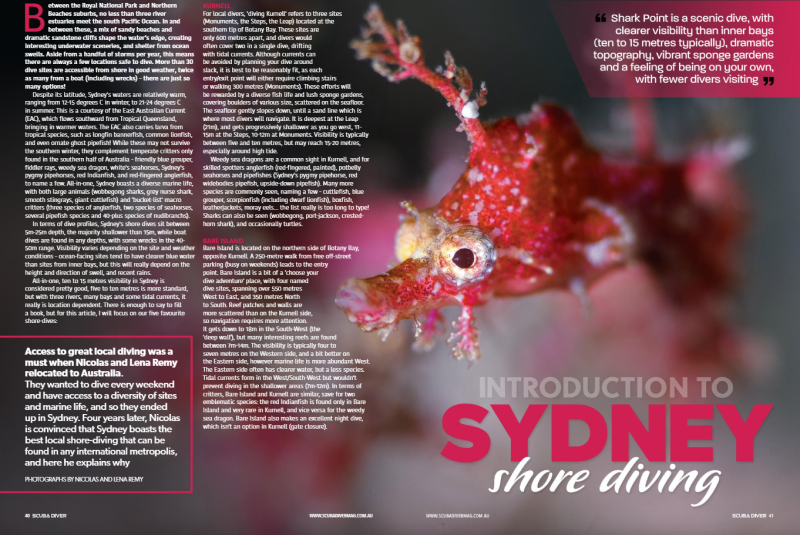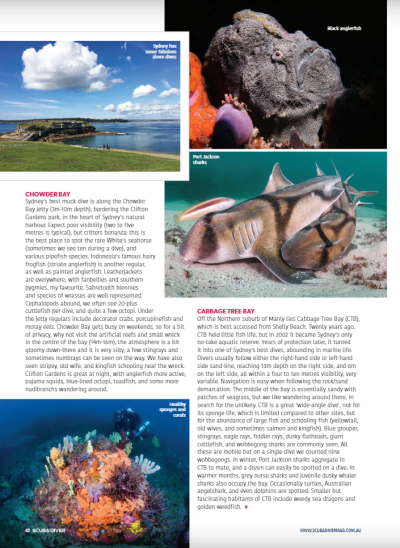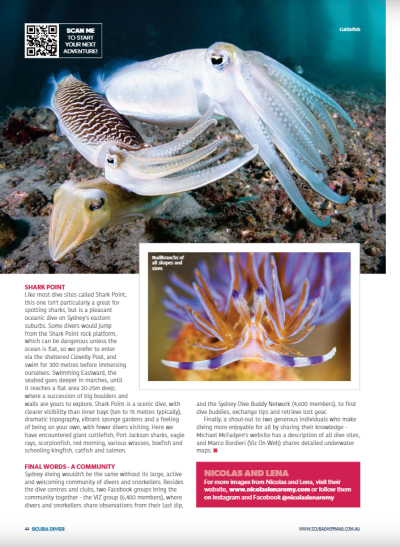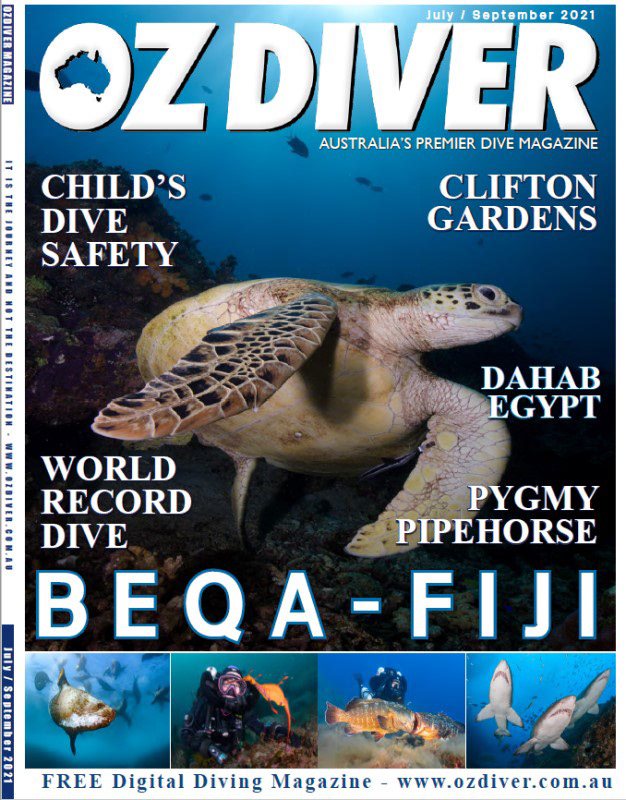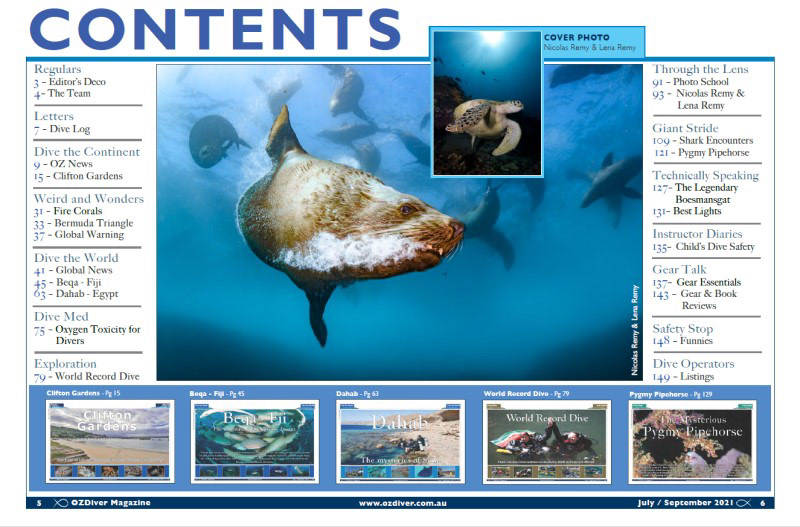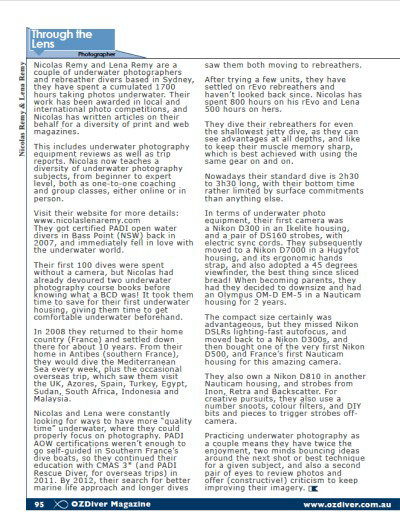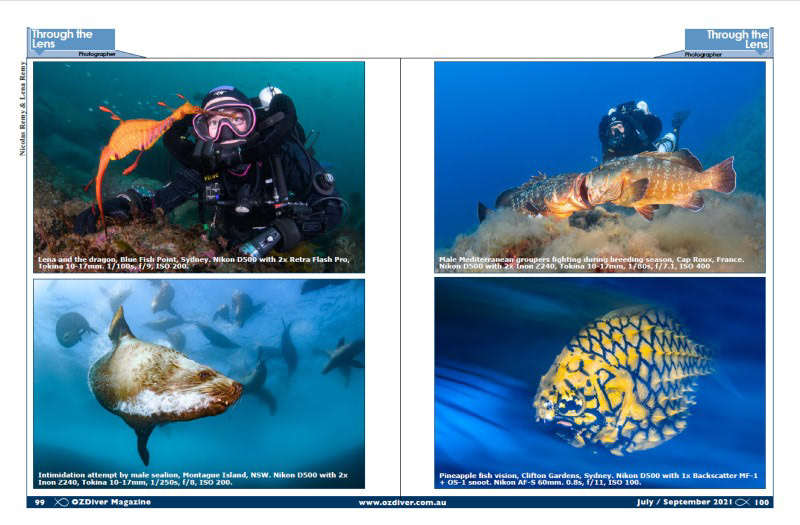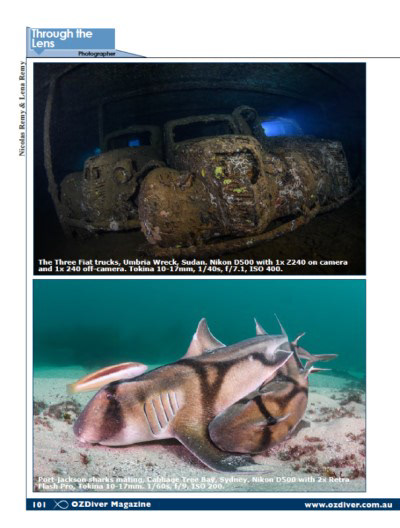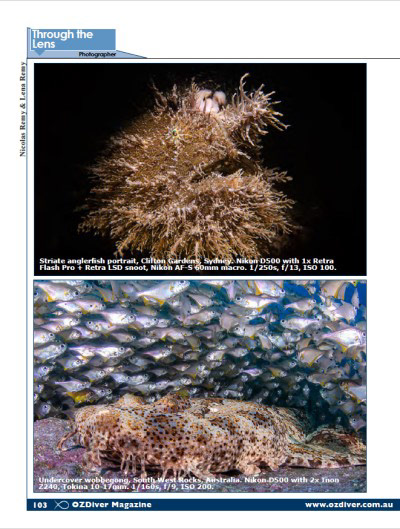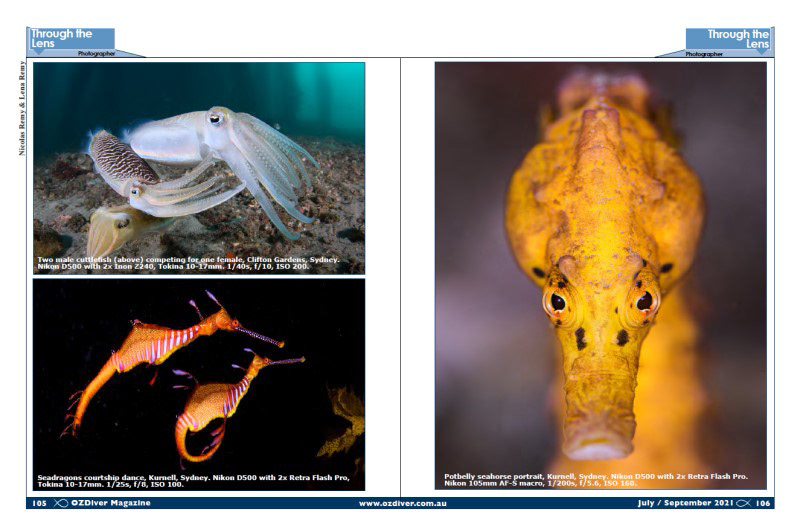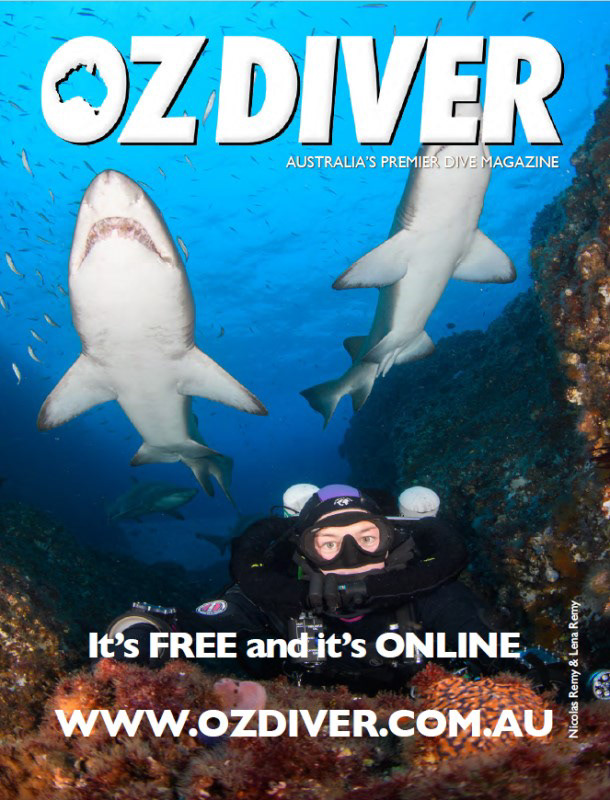 OzDiver
July-September 2021: cover shot, parting shot, and a portfolio showcasing 20 of our favorite photos.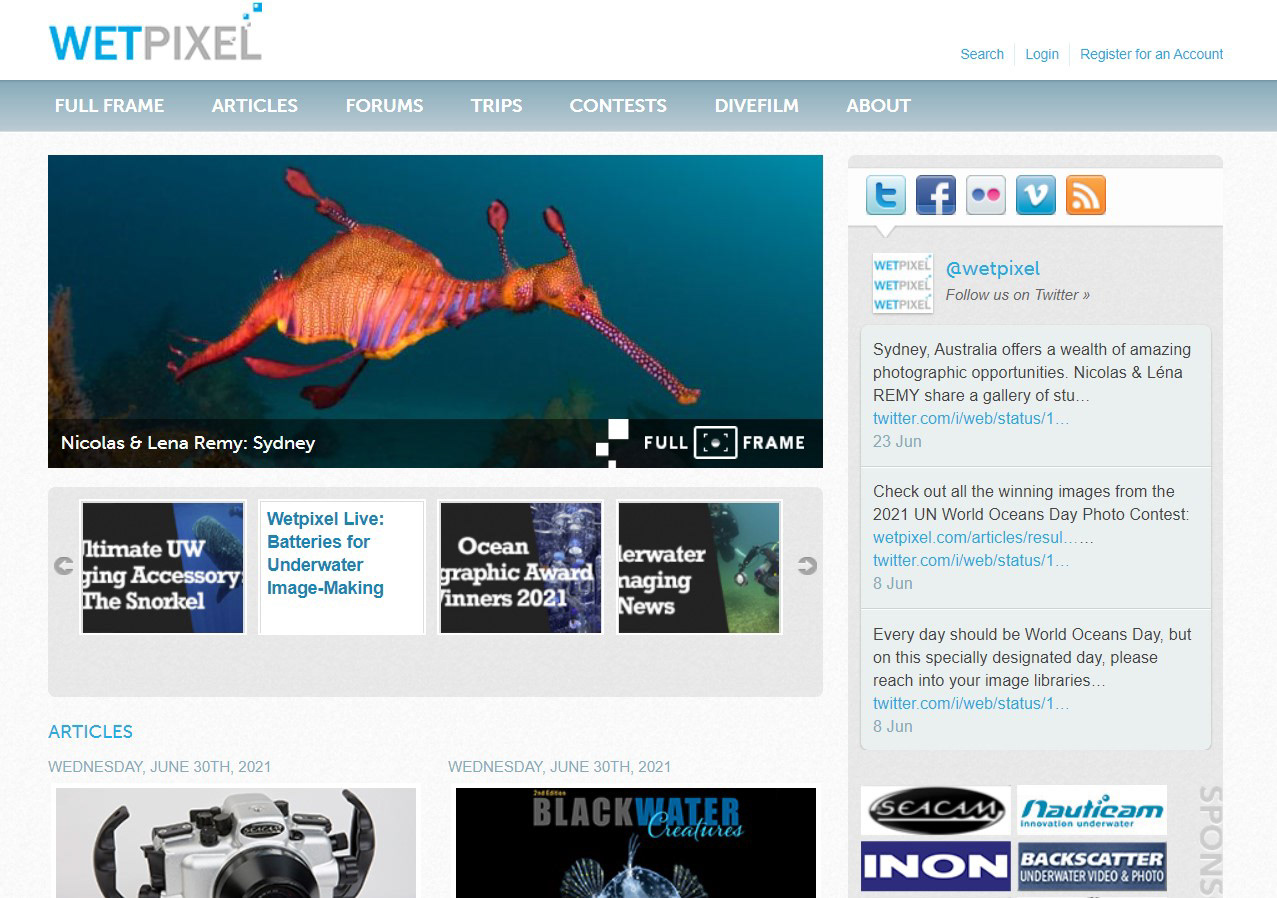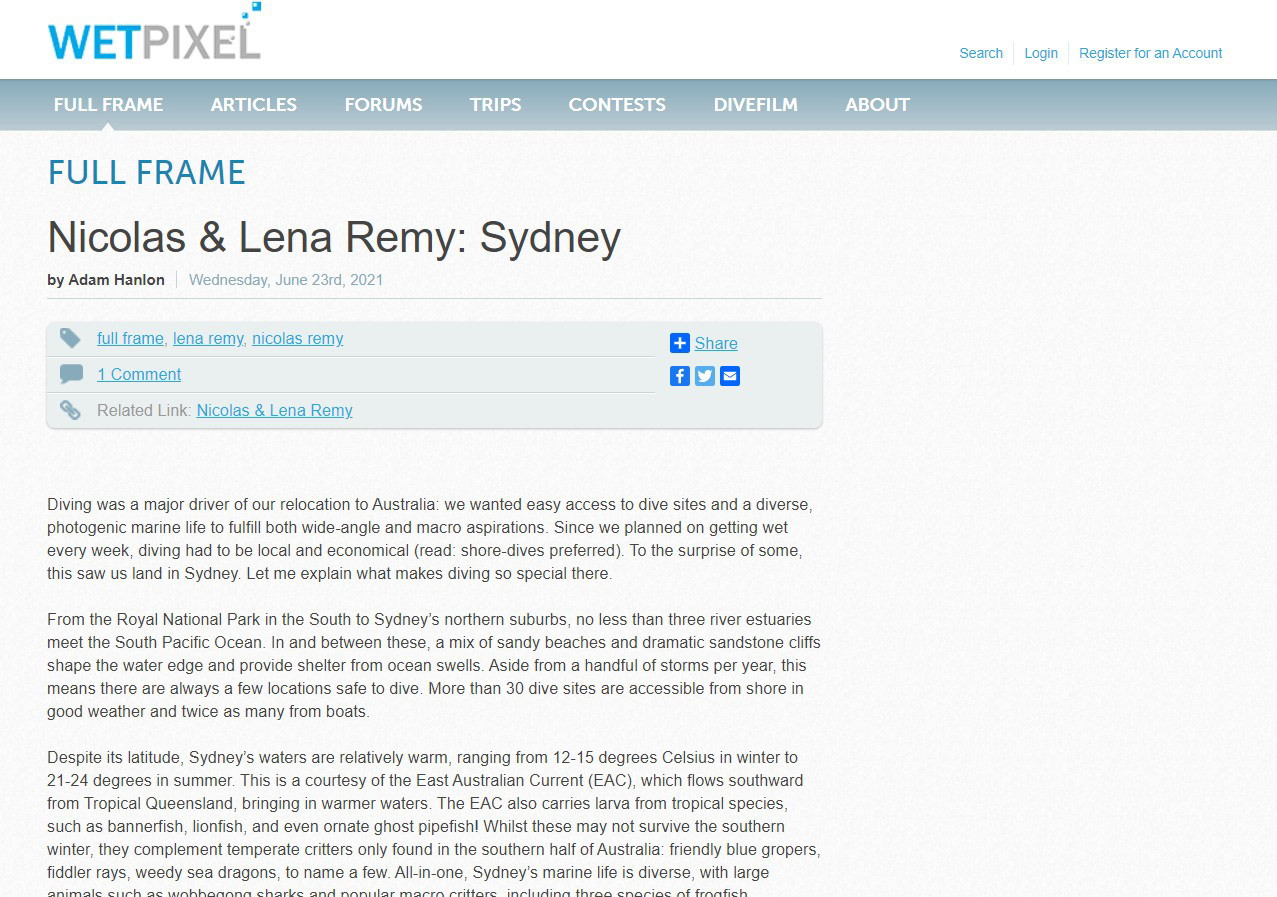 Wetpixel
full frame article about Sydney, revealing in 20 photos why we love so much our local diving here.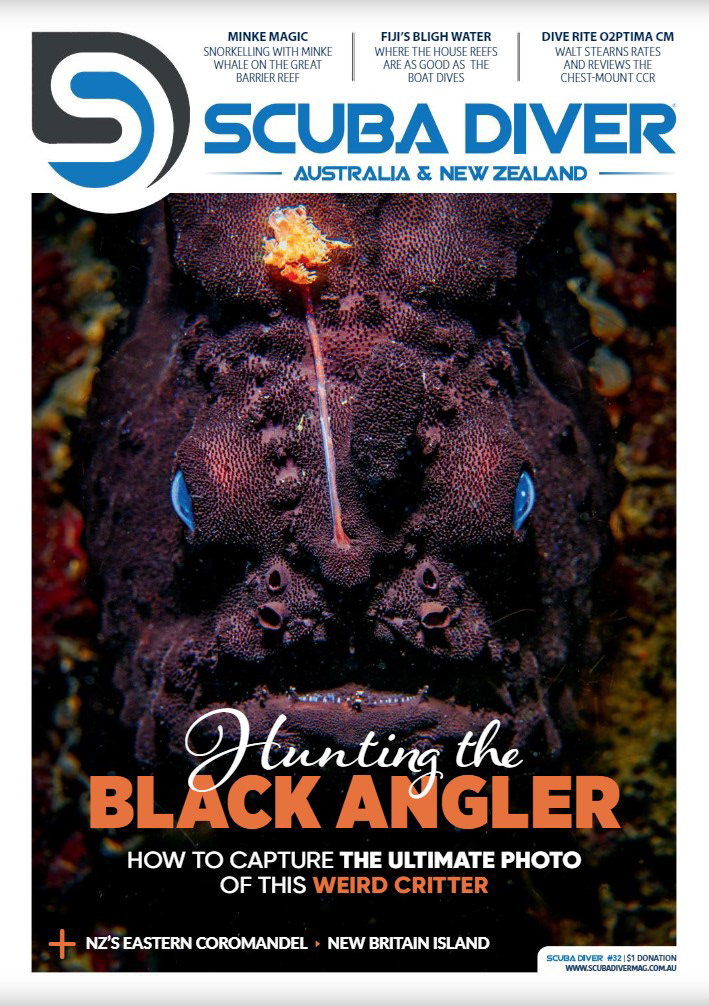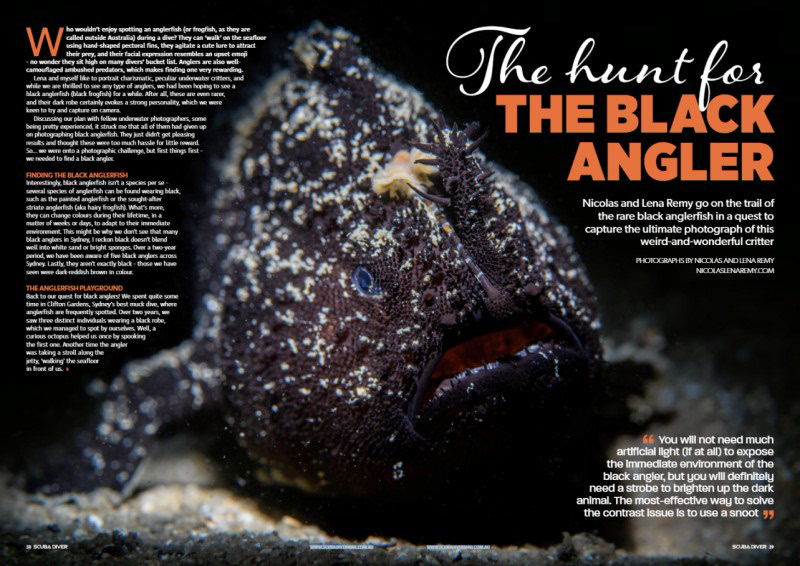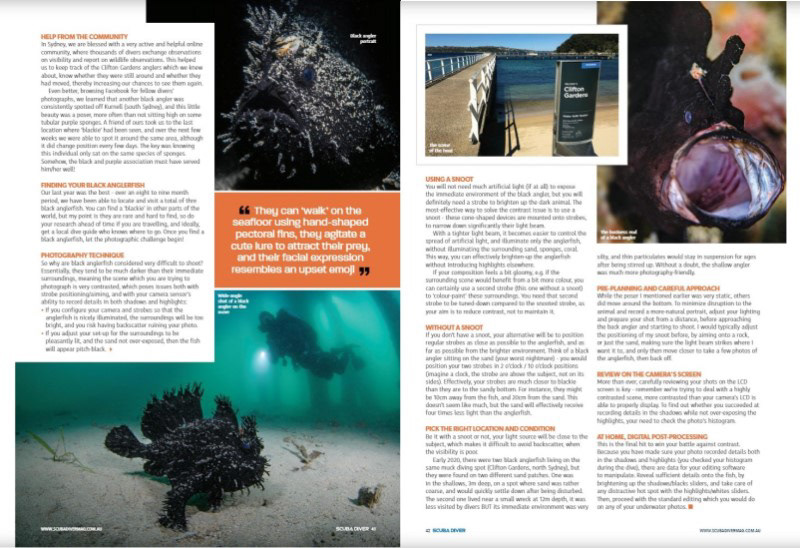 Scuba Diver magazine
ANZ #32, cover photo and featured article on black anglerfish (black frogfish) photography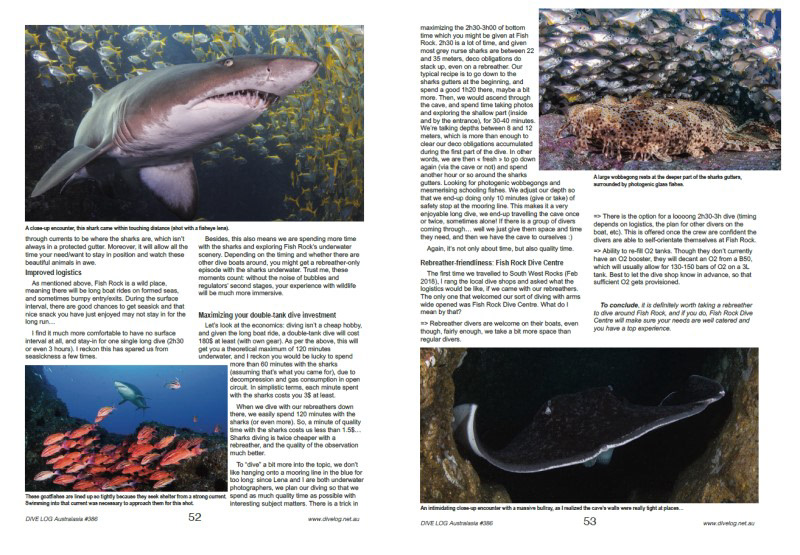 Divelog Australasia #386
, a four pages report on the multiple dives Nicolas and Lena completed in South West Rocks, with a focus on how beneficial a rebreather can be for those shark dives betweeen 8 and 35 meters depth.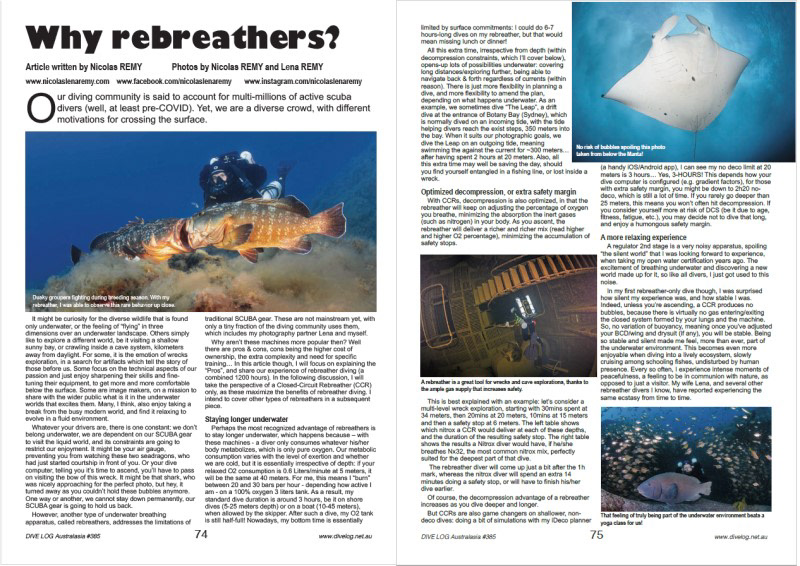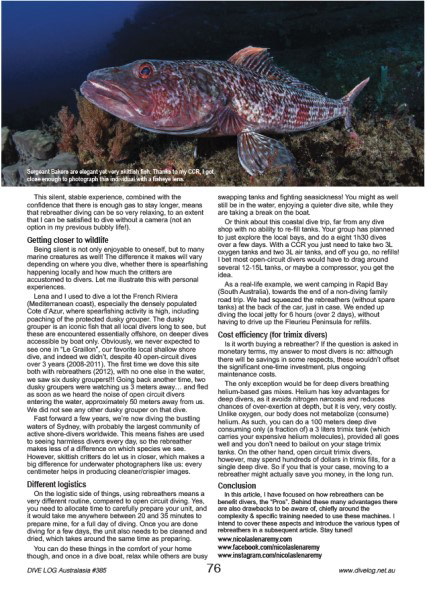 Divelog Australasia #385
, Nicolas Remy explains the various advantages which a rebreather can bring. Spoiler alert: rebreathers are not only great for deep, technical dives, but also yield many advantages for shallow diving.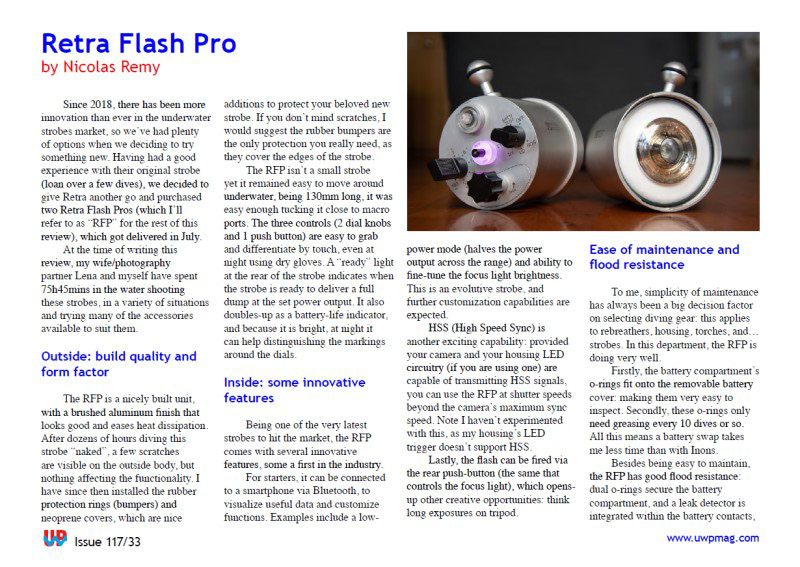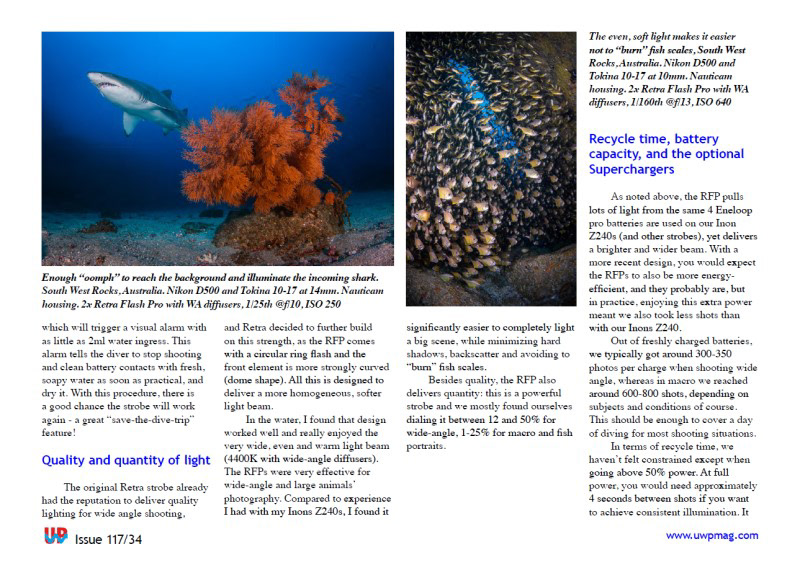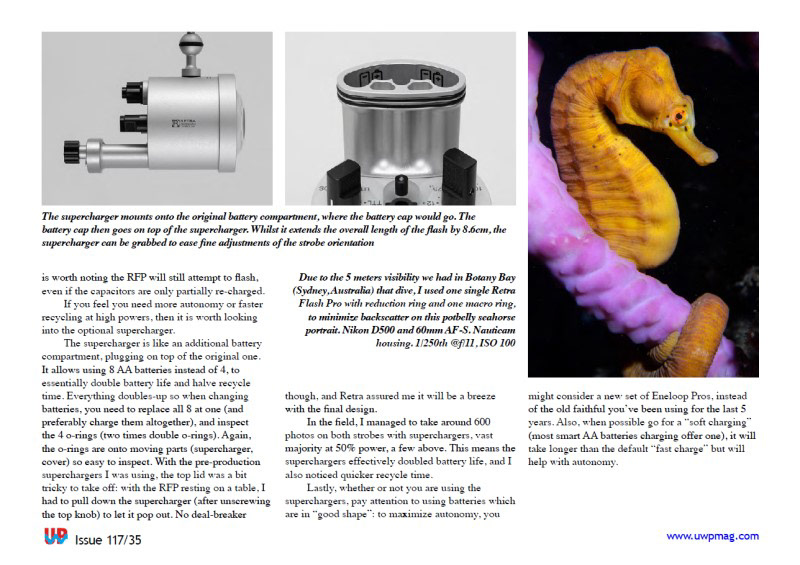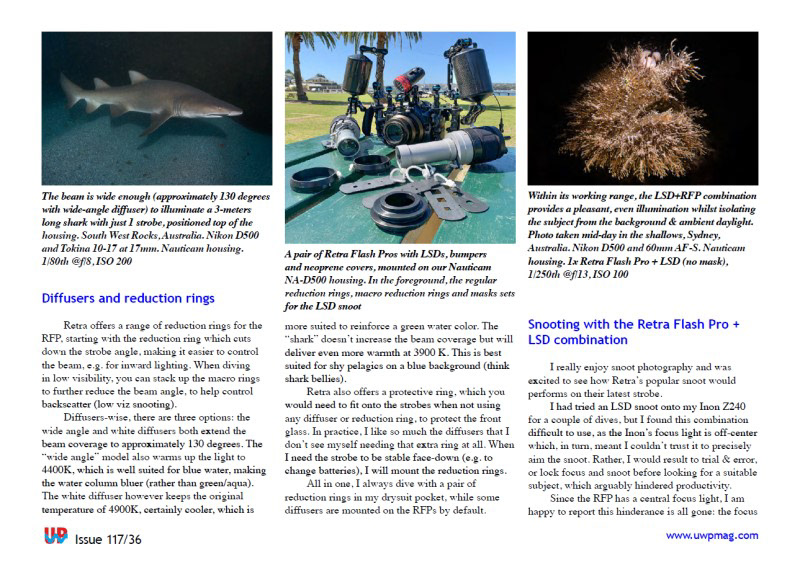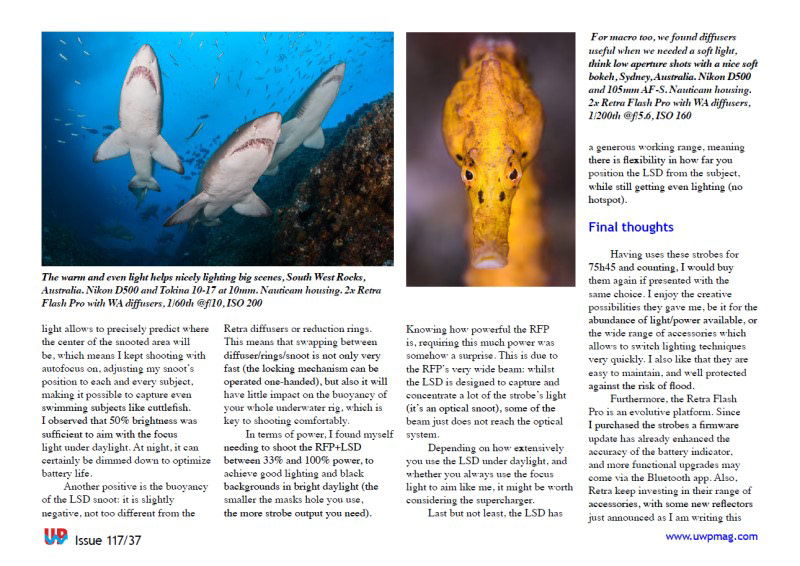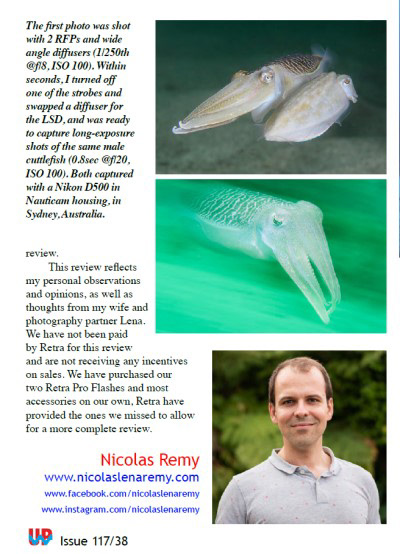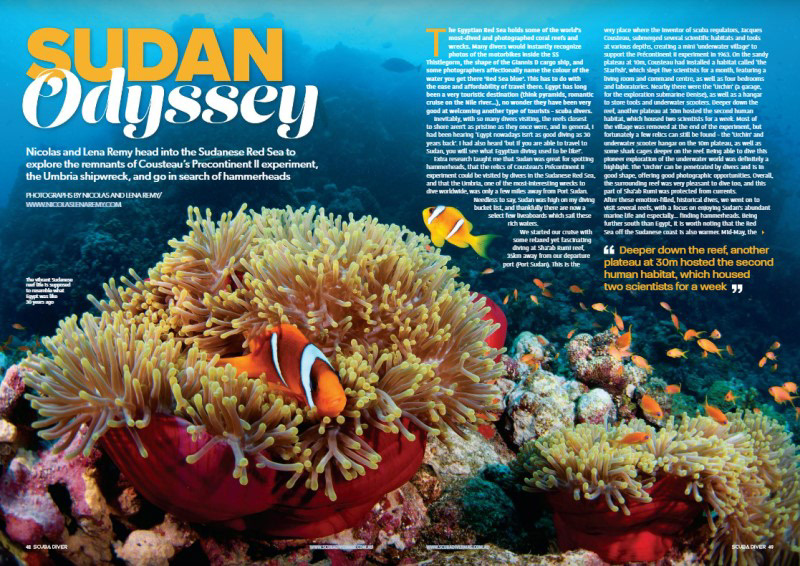 Scuba Diver magazine
ANZ #28, destination report on Sudanese reefs, covering the Cousteau Pre-Continent relics, and the famous World-War II wreck, the Umbria.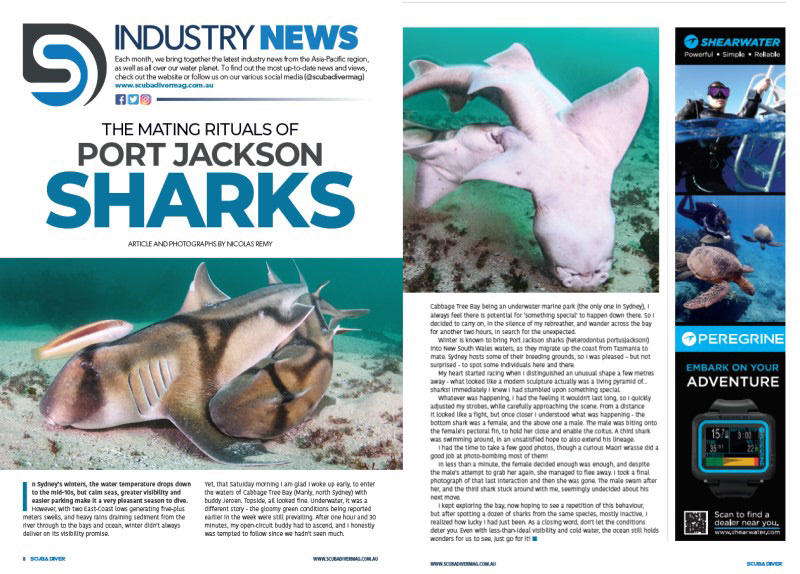 Scuba Diver magazine
ANZ #26, Nicolas reports on the mating ritual of Port Jackson sharks, which he was privileged to witness during a shore dive in Manly (North Sydney).